Giving back to the community is important to us.
Here are some of he causes that we support.
A personal message from the Salon Owner:

I am often asked why I chose to support the Australian Cancer Research Foundation (ACRF). There are a lot of misconceptions about how and where the funds are allocated. So please watch this video, so that I can show you!
Without the support of ACRF, Ellie would not be enjoying life with her family today and without the support of the community, ACRF would not have been able to help Ellie and her family. There are many more stories like this and ACRF are doing a wonderful job in assisting these families and giving people a greater chance of survival.

I urge you to do your own research and decide for yourself. After surviving a major cancer myself, I discovered that not enough money is allocated by the Government towards cancer research and treatment (particularly for rare cancers). That's why I chose to support ACRF and I hope that one day they will be able to help prevent many cancers and offer better treatment options to those suffering. As a business owner and a cancer survivor, I want to give back and I believe that I have a responsibility to do so.

I have contributed (via a monthly programmed payment) to ACRF for many years and will continue to do so throughout my life. There are so many families all around you right now that are suffering because of cancer and whether you realise it or not, every time you visit Carinya Hair & Beauty, you are assisting us to support those families. So, I thank you, sincerely xx

Sharon Sear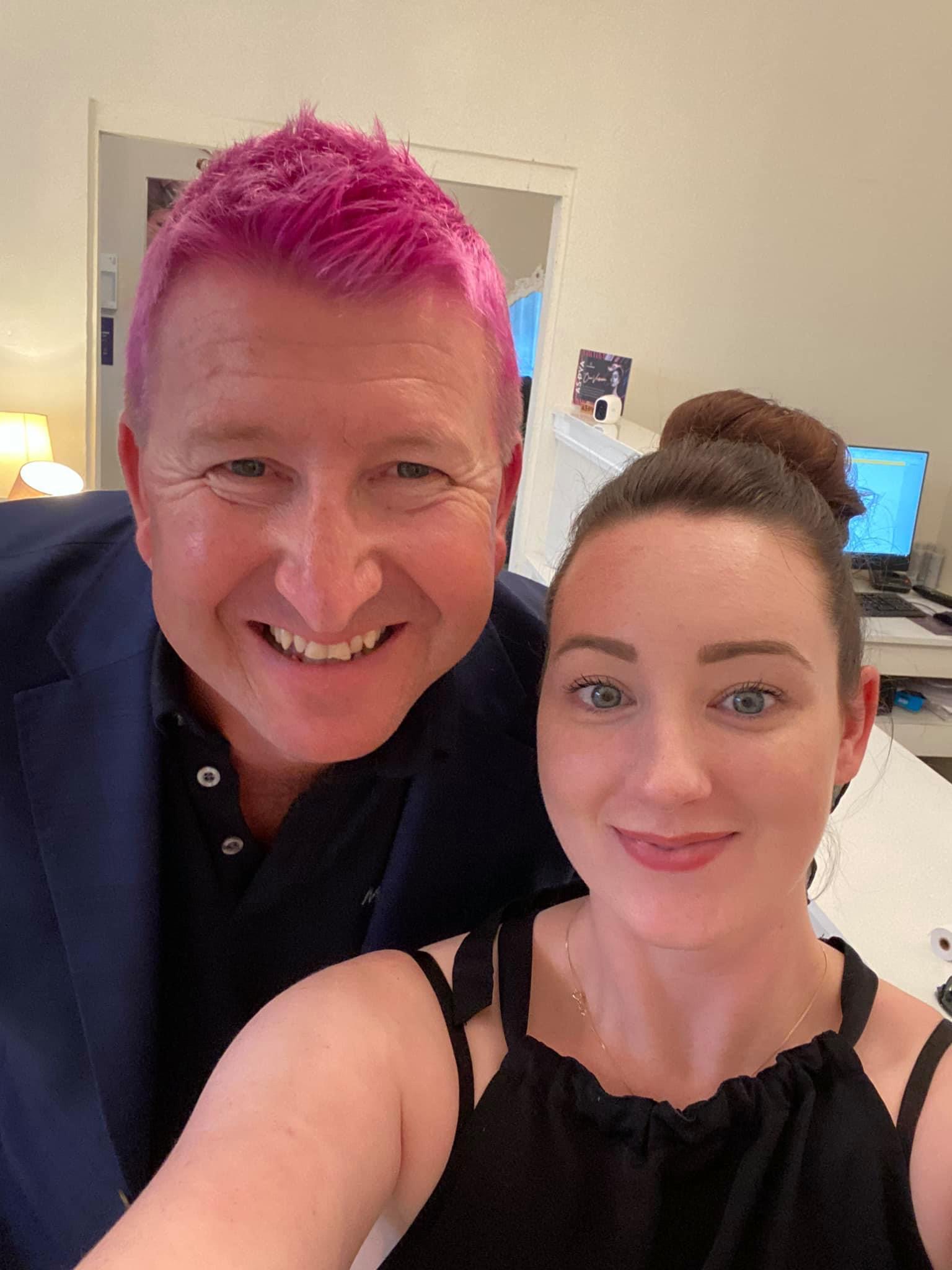 Supporting local businesses in Wyong, as well as community organisations and charities on the Central Coast is vitally important to all of us at Carinya Hair & Beauty. We are a very small business located in Wyong and our monthly donations to the ACRF may not be large, but they are consistent and have been for many years. We believe that every little bit of assistance is helpful and will continue to support as many charitable organisations as we can.
Love Your Sister is Australia's hardest working cancer vanquishing charity, and since its inception in 2012 has raised over $13M for medical research. Founded by Gold Logie-winning actor and Victorian Australian of the Year 2018, Samuel Johnson OAM, Love Your Sister is a million-strong village of everyday Aussies committed to vanquishing cancer with hard science and the best new technologies.

Love Your Sister supports personalised treatment for ALL cancer patients, whatever the cancer, regardless of location, income, or status. We strive for the right treatment for every cancer patient, first time, every time. We proudly pass on every donation received to scientific research and personalised treatment. No skimming. No bullshit.


Carinya Hair & Beauty have supported many charities and community organisations.
Here are photo's of a few.



Pink Ribbon Day 2020
Supporting Adrian Culpin (McGrath Real Estate/Toukley) to raise much needed funds.


World's Greatest Shave 2021


Fundraising for the Charlie Teo Foundation 2019