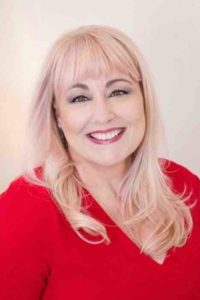 Sharon
Salon Owner
Experience
Sharon's passion for delivering outstanding customer service and her entrepreneurial spirit led to a career in Business Development, working across many different industries. She has also worked as a Recruitment Specialist and in addition, has established several of her own successful small businesses. Having worked in a diverse array of industries over the years and working in very 'hands-on' positions within small businesses, has resulted in her becoming quite multi-skilled.
Sharon has always had a passion for fashion and more importantly, for many years she had the desire to create a place where people could go to be pampered or to have a makeover. Sharon also had the desire to create a happy, harmonious workplace, where creative minds were encouraged, empowered and appreciated. To achieve this dream, Sharon studied both Beauty (including nail technology & make-up) as well as hairdressing. Carinya House of Hair & Beauty is the result of many years of business experience, caring about people, delivering an outstanding customer service experience and never giving up on her dreams. Click here to Read More
Danielle
Salon Manager – Hair
Experience
Having started working for a busy Westfield chain of salons at the age of 15; Danielle completed the first two years of her apprenticeship in this salon before deciding she wanted to work for a more exclusive, successful boutique salon. However, believing that even the best haircut/style was not complete Read More…

Gabrielle
Salon Manager – Beauty Services
Experience
Gabrielle began her career as a Beauty Therapist, completing her Diploma in Beauty Therapy and Salon Management. After completing her studies, she worked at a very successful salon in Sydney, Aston Medispa.
Whilst Gabrielle thoroughly enjoyed her time at Aston Medispa and loved working as a Beauty Therapist, Read More…